Synopsis
Wallace and Gromit meets Winnie-the-Pooh in a fresh take on a classic odd-couple friendship, from Newbery Honor author Amy Timberlake with full-color and black-and-white illustrations throughout by Caldecott Medalist Jon Klassen.
 
No one wants a skunk.
 
They are unwelcome on front stoops. They should not linger in Important Rock Rooms. Skunks should never, ever be allowed to move in. But Skunk is Badger's new roommate, and there is nothing Badger can do about it.
 
When Skunk plows into Badger's life, everything Badger knows is upended. Tails are flipped. The wrong animal is sprayed. And why-oh-why are there so many chickens?
 
"Nooooooooooooooooooooo!"
 
Newbery Honor author Amy Timberlake spins the first tale in a series about two opposites who need to be friends.
 
New York Times bestselling author/illustrator and Caldecott Medalist Jon Klassen completes the book with his signature lushly textured art. This beautifully bound edition contains both full-color plates and numerous black-and-white illustrations.
 
Skunk and Badger is a book you'll want to read, reread, and read out loud . . . again and again.
---
My Take
"Adventure and Science made the best stories."
Skunk and Badger represent these two opposites but show that joy is to be had by embracing both of these principles. Adventure is fun but things get messy. (Beware of rocket potatoes!) Science has structure and discipline but its very essence is magic. Timberlake captures this very well in her story of Chicken Little the Mighty.
---
What Geralyn Liked Best
My daughter's favorite character was Skunk. She liked him because he seemed like a lot of fun. She used his jumping on beds as her example. Most importantly for her was that he could COOK. Yes! With a capital C! And Lord knows my girl likes to eat. It may be her favorite pastime. LOL I mean no harm. I am a foodie too 🙂 But my girl was coming up with ideas. Skunk is putting this Momma to work! I have to be honest and say that those strawberry cinnamon muffins sounded delish. We'll be savoring all of their goodness this weekend. Here's the recipe in case you guys would like to share it with your kiddos as well.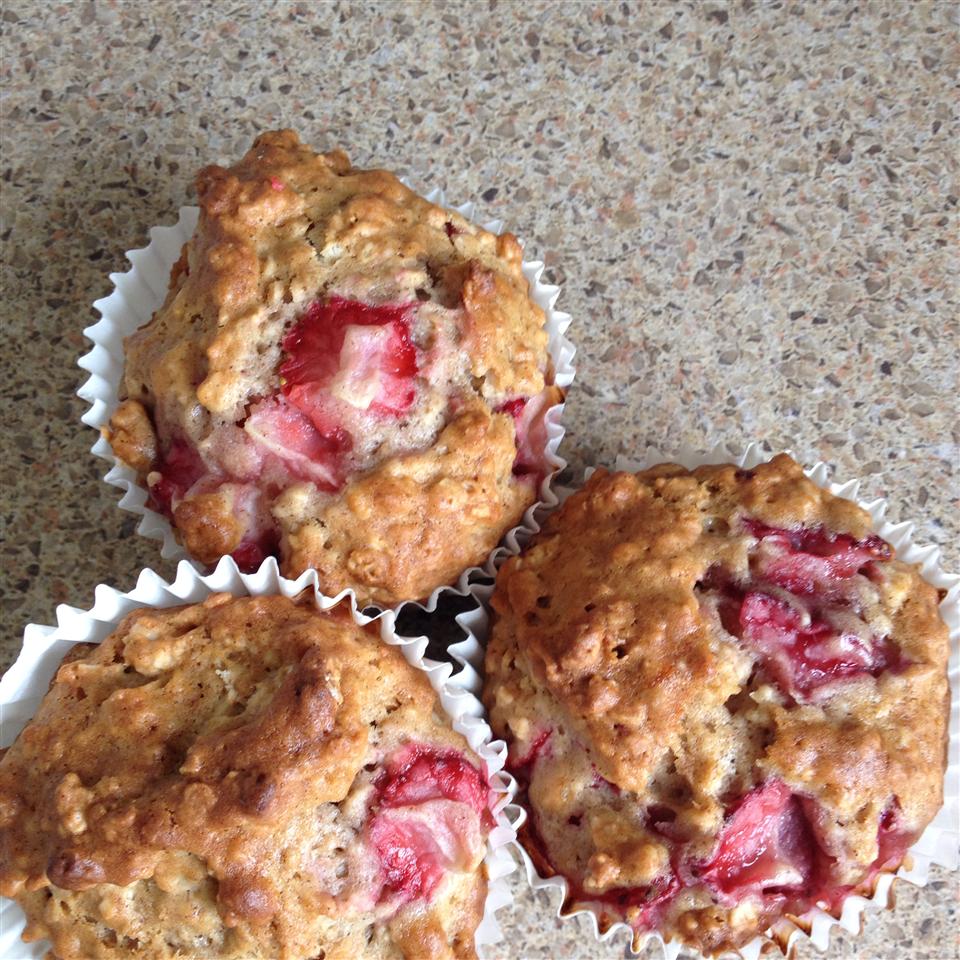 ---
For my part I have to admit that I sound a lot like Badger these days. Working from home is challenging and it's hard to find a quiet place to work without interruption. Oh how I envy Skunk though. That moon room sounds like the ultimate reading nook.
---
What We Learned As a Family
Everyone must contribute. "It's a Law of Nature."
"The fastest way to win a kingdom is by being kind and gentle instead of using violence and cruelty."
It's easier to make friends when you show a genuine interest in getting to know them, their likes and dislikes.
Sincere Sorrys do not come with "Buts". (But this . . . But that)
You should get to know someone first before making judgments about them. It is wrong to lump groups of animals (or people) together and assume they all act the same way.
---
Family Fun Ideas
Go rock hunting! Explore some of our local national parks to see how many different types of rocks we can find.
Learn more about rock properties using a rock testing kit.
Make our own gem bracelets.
Grow a potato at home.
Make PEEP kebobs.
Write and illustrate our own retellings of Chicken Little.
---
Meet the Author
From her website: "Amy Timberlake grew up in Hudson, Wisconsin. She attended Mount Holyoke College and majored in History. She also holds an M.A. in English/Creative Writing. Most of the time, she can be found in Chicago, where she lives with her husband. But on especially good days she can be found walking on a long, long trail."
---
Meet the Illustrator
From Goodreads: "Jon Klassen received the 2010 Canadian Governor General's Award for his illustrations in Caroline Stutson's CAT'S NIGHT OUT. He also created illustrations for the popular series THE INCORRIGIBLE CHILDREN OF ASHTON PLACE and served as an illustrator on the animated feature film Coraline. I WANT MY HAT BACK is the first book he has both written and illustrated. Originally from Niagara Falls, Canada, he lives in Los Angeles."