This meme was created by Miz B formerly of shouldbereading and currently hosted by Sam at Taking on a World of Words. Just answer the three questions below and leave a link to your post in the comments for others to look at. No blog? No problem! Just leave a comment with your responses. Please, take some time to visit the other participants and see what others are reading. So, let's get to it!
The Three Ws Are:
What are you currently reading?
What did you recently finish reading?
What do you think you'll read next?
What I've Read
Dispossession by Tayari Jones, narrated by Gabrielle Union
---
What I'm Reading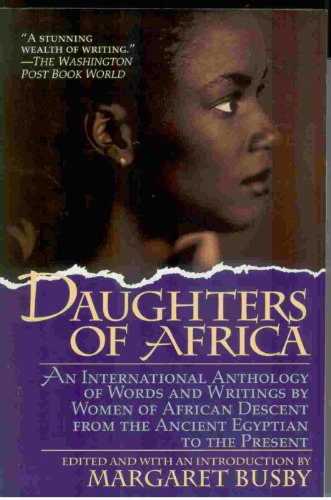 I have fallen behind schedule on my reading of Daughters of Africa. But if I double up over the course of the next few days I should be back on track.
At first I started reading this one with my daughter thinking about how awesome it was to see other girls, their dreams and their aspirations. But I do not think she is ready yet to process everything within this book. This book is tailored to a slightly older audience as the statistics sections talk about prevailing attitudes towards women, including abuse and femicide. So I have started to read ahead and preview the stories before hand which I should have been doing in the first place.
Right now I am about halfway through and feel that this is a wonderful anthology. Not only do you get to see the commonalities, but you also get to see the struggles that women in other countries experience. It allows you to see that however hard our road may be we are still fortunate.
I am reading this title for the 2021 Tournament of Books. I had quite a few starts and stops. Not that there was anything wrong with the book but because in my anxiety I was avoiding anything concerning epidemics and quarantines. But now that I have given this book the chance that it deserves I am enjoying it immensely. For those of you participating in a reading around the world challenge, The Down Days is set in South Africa.
---
What's Next
Literature/Short Stories
Paperback, 192 pages
Published September 1st 2020 by West Virginia University Press
52 Weeks of Women of Color
2021 Motley Reading Challenge
Young Adult/Mystery/ Thriller
Hardcover, 352 pages
Expected publication: February 2nd 2021 by Wednesday Books
2021 Motley Reading Challenge
Surge by Jay Bernard
Poetry
Paperback, 58 pages
Published June 20th 2019 by Chatto & Windus
Life of a Book Addict Color Challenge